Prasonisi is a small islet that during low tide becomes a peninsula attached to the southern tip of Rhodes. It is located some 90 kilometres south of Rhodes town.
The beaches
Like the islet, the two beaches are named Prasonisi. Both are situated in a breathtaking scenery with views to the Aegean Sea, the Mediterranean Sea and spectacular mountains.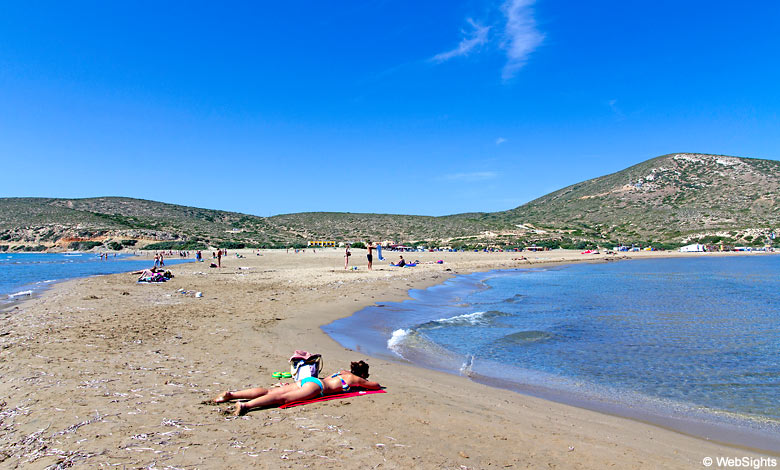 Prasonisi is often very windy on the west side, while sheltered on the east. Consequently, experienced windsurfers make use of the windy conditions on the western side, while rather inexperienced windsurfers and sunbathers enjoy the eastern side.
Both beaches benefit from fine sand and very shallow water, especially close to the islet. The eastern beach has sections with sun beds and parasols. Parking is possible close to the beach.
Child friendliness
Soft sand and very shallow water make Prasonisi beaches perfect for children, especially the eastern side of the beach.
Water sports
Prasonisi is a world-renowned paradise for windsurfers and kitesurfers. There are a few surf centers and surf schools at the beach.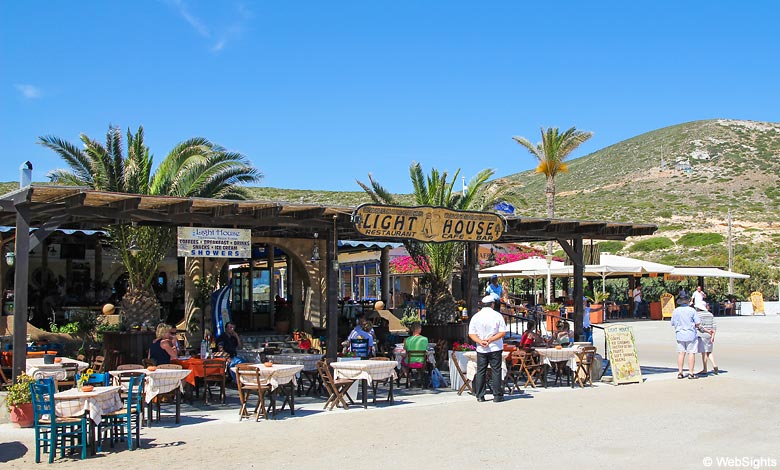 Beach restaurants
There are several restaurants and cafés close to the beach. You also find a mini-market with refreshments.
Prasonisi resort
Although there are a few hotels, restaurants and small shops, Prasonisi cannot be described as an outright resort town. But there are some hotels, the most popular being the Oasis Hotel Prasonisi.
In Greek, prásino nisí means green island, and especially in spring Prasonisi is a true green oasis. Regardless of the season, walking around the island is a great natural experience, and further to the southwest the lighthouse is located. From here it is often possible to glimpse the relatively unknown island of Karpathos.
The nearest villages are Kattavia and Lachania, both small traditional Greek resorts with a few restaurants. They are worth visiting on the way to/from Prasonisi.
---
Prasonisi map
In the satellite image Prasonisi is an island, but at other times the island and mainland are connected by a large, nice beach. The lighthouse is located in the southwest corner.