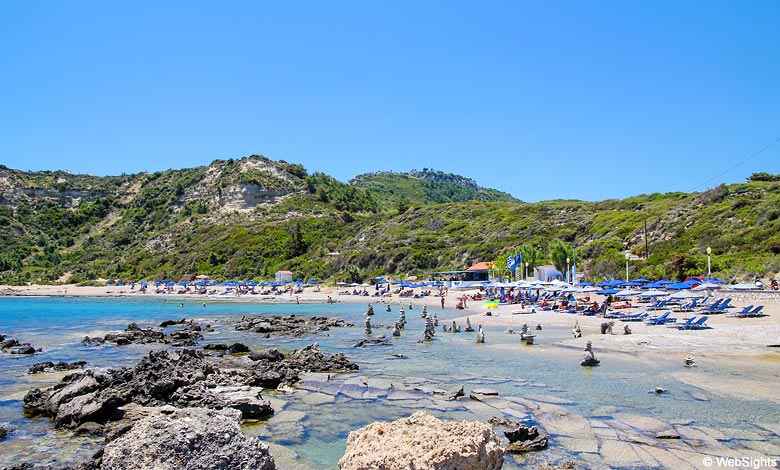 Mandomata is the only official nudist beach in Rhodes. Mandomata is located in the North-East of Rhodes between Faliraki and Anthony Quinn bay.
The southern end of Tsambika beach is also very popular among naturists, however, the beach is not officially declared as a nudist beach.
Other more or less isolated beaches like Fourni and Gennadi beach are visited by naturists.
---
Mandomata map