Afandou is located in the northeast of Rhodes, just five kilometres away from Faliraki.
The beach
The beach of Afandou is one of the longest beaches in Rhodes. The four kilometres stretch of beach is covered by course sand and pebbles along the shoreline.
The water is crystal clear and fairly shallow. Perfect for swimming, snorkelling and water sports.
There are sunbeds, umbrellas, beach bars and water sports facilities in several sections of the beach. Some of these sections have even been awarded the Blue Flag.
Other sections of the beach remain more or less untouched by development.
Child friendliness
The water is fairly shallow, but the pebbles are not that child friendly. Remember bathing shoes for the children.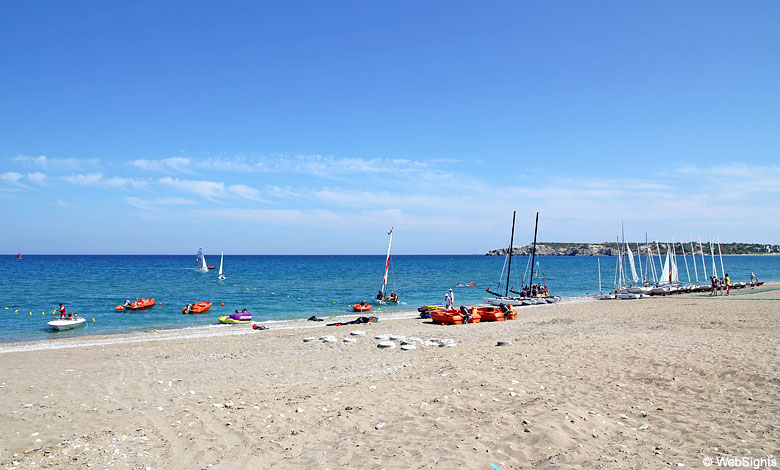 Water sports
There is a wide range of water sports, including banana boat rides, jet skiing, water skiing and ringos.
Beach restaurants
There is a small number of restaurants/cafés.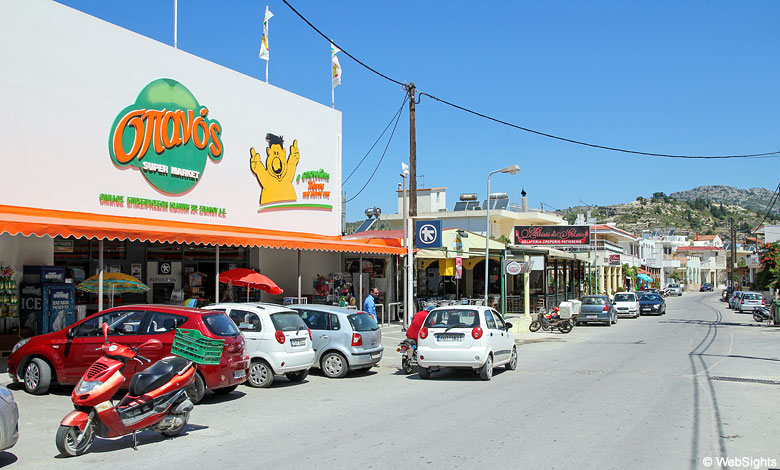 The resort of Afandou
The old village of Afandou, situated two kilometres inland from the beach, is a charming village with 7.500 residents. In fact, it is one of the oldest villages on the island of Rhodes.
The town square is very lively and Afandou offers a good selection of shops, restaurants, cafés and supermarkets.
Most of the hotels in Afandou are resort hotels close to the beach.
---
Afandou map