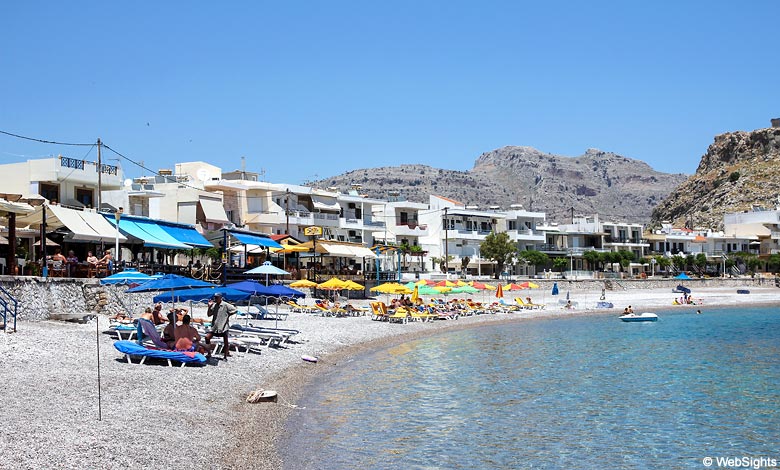 Haraki (also known as Charaki) is located 36 kilometres south of Rhodes town in the eastern part of the island.
The beach in Haraki
Situated next to the tranquil fishing harbour, the beautiful Haraki beach offers nice views and relaxation.
Parts of this beautiful beach are sandy, while other parts have pebbles. The water is crystal clear and clean. Beach services include sun beds, umbrellas, showers and toilets. Parking is for free in the streets close to the beach.
Child friendliness
Unfortunately the water deepens quite quickly. However, the child-friendly Agathi beach can be reached by a fifteen minute walk.
Water sports
None.
Beach restaurants
Several restaurants along the beach promenade. Try the fresh caught fish.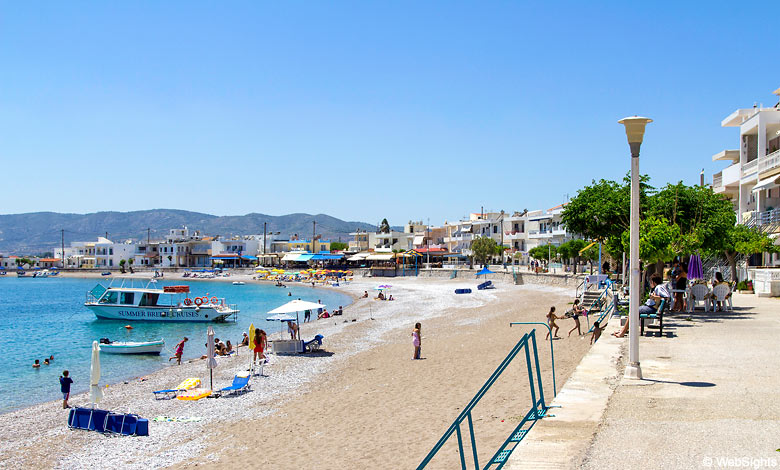 The resort of Haraki
Haraki is a small fishing village with a quiet atmosphere. There are a few hotels, some restaurants and shops selling the basics.
The village is an ideal place for couples or families wishing to spend a relaxed holiday.
---
Haraki map