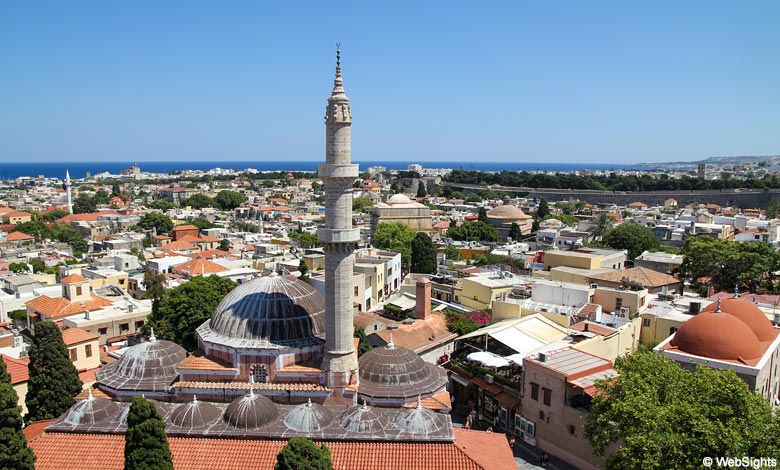 Visitors to Rhodes should treat themselves to a tour in the old quarter of Rhodes, which is one of the best-preserved medieval towns in Europe. Therefore, it is also listed by Unesco as a world cultural heritage site.
The old quarter of Rhodes is located behind a town wall, which is 4 km long and was built by the Order of St John of Jerusalem in the late medieval times. Behind the town wall, there is a labyrinth of narrow streets and small squares with beautiful buildings, restaurants and small shops.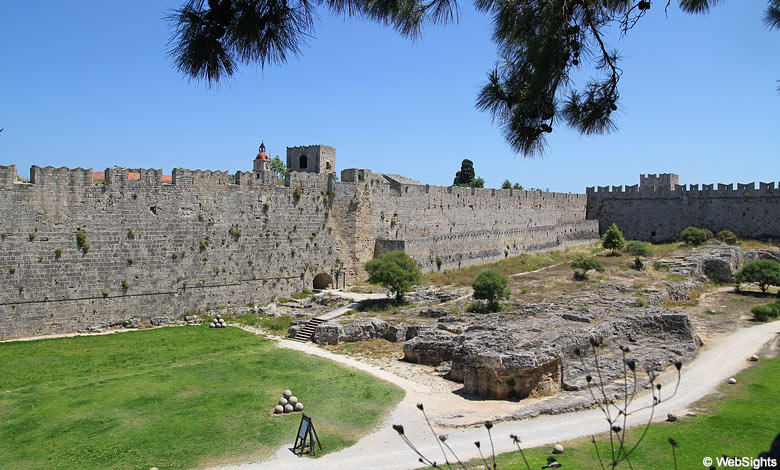 Naturally, this extremely well-preserved old quarter attracts many tourists, but be there early in the day and enjoy the first few hours in relatively peace and quiet.
The highlight is the Palace of the Grand Master, which was built in the 1300s, and which symbolises the town today. From the Palace of the Grand Master, the street of the Knights leads to the archaeological museum. The street is considered to be one of the best-preserved medieval streets in Europe. The Turkish quarter is also very interesting, for example the mosque of Soliman, which was built the year after the Turks conquered Rhodes in 1522.
Many of the other buildings also date back hundreds of years, but nevertheless the old quarter has approx. 6,000 inhabitants and is like a town in the town.