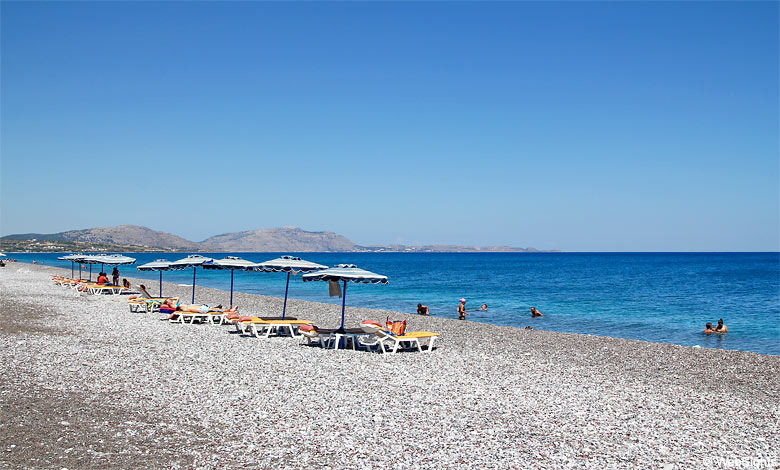 Gennadi beach is located 12 kilometres from Lindos in the southern part of Rhodes.
The beach in general
The almost 6 kilometres long and very wide beach is surrounded by a strikingly beautiful landscape.
The pebbles drop quite sharply into the sea. The water is crystal clear and clean, perfect for a swim.
The beach is well organised with sun loungers, umbrellas and restaurants serving refreshments and freshly caught seafood.
Child friendliness
Gennadi beach is not particularly child friendly.
Water sports
No water sports. A wide range of water sports can be found at Kiotari beach only a few kilometres to the north.
Beach restaurants
There are several restaurants close to the beach. Try some of the delicious seafood.
Gennadi village
The picturesque and traditional village of Gennadi is situated close to the beach.
Along with the white-washed houses, Gennadi offers restaurants, cafés, shops, small hotels and not to forget the famous old olive press 'Magana'.
The road towards the south leads to Prasonisi beach, also known as surfers paradise.
---
Gennadi beach map