Kolymbia is beautifully situated in the Afandou bay on the east coast of Rhodes, almost located halfway between the town of Rhodes and Lindos.
The beaches in general
Kolymbia has several lovely beaches to choose between, and two of these are quite large.
The main beach (top photo) is located in the southern part of town. The beach is covered with coarse sand, which stretches all the way into the clear and relatively shallow water. There are numerous sun lounges and sunshades for rent as well as showers and changing facilities.
The other large beach (photo below) is located in the northern part of town. Behind the beach, there is a nice, green grass carpet. This beach consists of coarse sand as well, but also has sections with pebbles. There are sun lounges, sunshades, showers and changing facilities.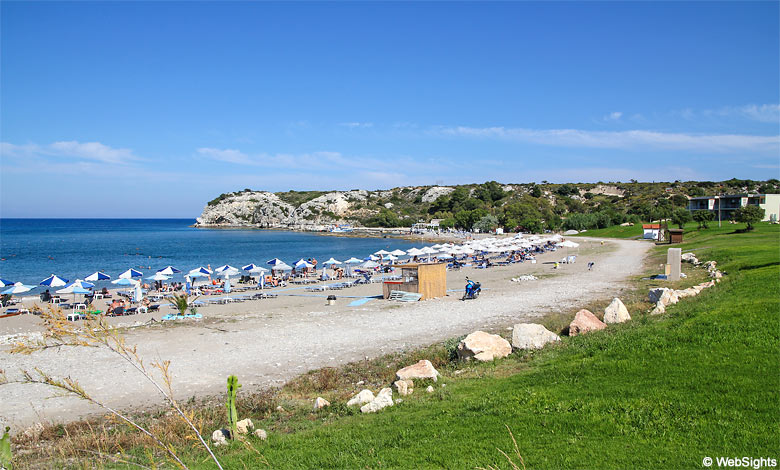 Water sports activities
The main beach has many water sport activities, e.g. water skiing, jet ski and water bikes.
Beach restaurants
The main beach has several beach restaurants, whereas the other large beach has a nice beach café.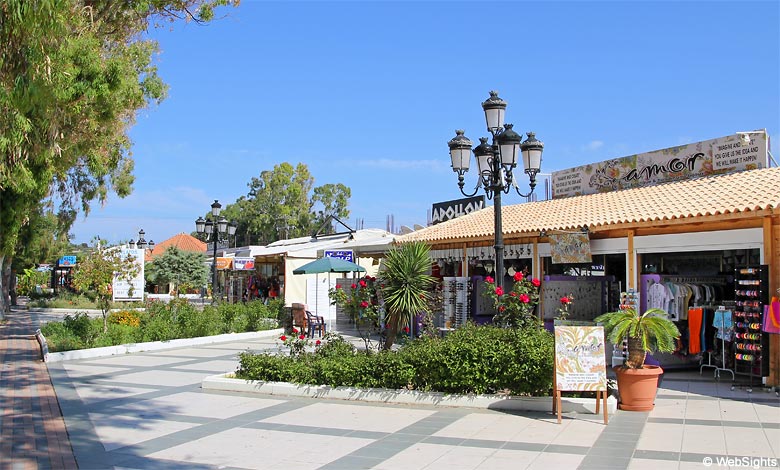 Kolymbia holiday resort
Kolymbia is one of the nicest holiday resorts in Rhodes. It is known for its very long avenue of eucalyptus trees, along which you'll find a lot of shops, cafés and restaurants.
In the evening, Kolymbia is full of life, especially at the outdoor cafés, and even later, the night life is in full swing. There are several family friendly hotels in the town.
---
Kolymbia map